What people are saying about the Artifactual Scholar-

"Superb- I feel so energized when I leave here- my head spinning- Let's do more of any history!"
"I really enjoyed your presentations. One hour and I was still waiting for more, because you are captivating with your knowledge."
"Loved the series of Mr. DiGregorio: Hapsburgs, Tudors, Bourbons. You have a faithful audience."

"Thanks for all the interesting facts of history. Please come back.

Very enjoyable

."

"I never cared for history during my school years...This lecture series makes history interesting and more understandable to me."
"Excellent, excellent program...I learned a lot about my heritage and history."
"I loved this series. Really enjoyed the segment on Rome...Hope you can do some more lectures in the future."
"Excellent presentations. I learned so much and it was so enjoyable- I hope there are more of these types of lectures. So well presented."
"Very good lecture. I enjoyed it"
"Very interesting! Learned a lot...Would definitely go to other lectures!"
"Excellent presentations!"
"Fascinating series. So glad I came."
"You did an excellent presentation. Looking forward to the next one."
"Paolo was interesting and engaging. We all look forward to welcoming him again."
Powered by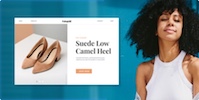 Create your own unique website with customizable templates.